What We Offer:
PRESCRIPTION SKINCARE
RADICAL ANTI-AGING SYSTEM DEFENAGE®
---
In our office, we only sell our patients products that deliver cellular-level, visible results. After careful review of products on the market Defenage® is hands down a game changer when it comes to visual results. Defenage® will improve up to 16 signs of skin aging in the course of 6 weeks. Defenage® renews firmness, smooths lines and brightens skin. Over 6-12 weeks of treatment it will improve the look of surface imperfections and brighten the overall tone and radiance of your skin. In its unique formulation, Defenage® creates an optimal bio-environment for skin regeneration. Just 3 products to use within the system its easy as 1-2-3! Defenage® does not replace your daily regimen with ZO Skinhealth products, but your regimen will be simplified. We will customize a plan that is right for you! 16 SIGNS OF AGING
Revives Youthful Firmness
Defines Contours
Diminishes Wrinkles
Comforts Sensitivity
Corrects Surface Imperfections
Replenishes Moisture
Refines Texture
Revitalizes Dullness
Brightens Age Spots
Smoothes Lines
Unclogs & Minimizes Pores
Evens Skin Tone
Revives Clarity
Repairs Dryness
Renews Softness
Calms Redness
SHOP THESE PRODUCTS IN OUR OFFICE!
---
SKINADE®
---
SKIN HEALTH INSIDE AND OUT Our office is pleased to partner with Skinade® so we may provide another option for healthy skin from the inside and the outside! Skinade®is a drink that supports the skin all over your body. It works from the inside out to rebuild and strengthen the collagen matrix below the skin's surface, boost natural levels of hydration and reduce the appearance of fine lines and wrinkles. Developed by leading UK scientists and manufactured in the UK, Skinade® is a patent-pending formulation that contains high-grade collagen and essential micronutrients. THE BENEFITS OF DRINKING SKINADE®
Increased skin hydration and radiance
Reduced appearance of fine lines and wrinkles
Increased skin suppleness
Healthier looking hair and nails
Improves skin conditions such as acne, eczema and psoriasis
Skinade® can only be purchased through physicians and approved offices.
SHOP THESE PRODUCTS IN OUR OFFICE!
---
ZO SKIN HEALTH ®
---
BEGIN WITH THE SKIN! PLEASE VISIT OUR ONLINE STORE TO PURCHASE PRODUCTS. CLICK HERE TO SHOP! GSR™ GETTING SKIN READY CLEANSE + EXFOLIATE + TONE The first step to achieving healthy skin is a simple system of washing your face, exfoliating and using a toner. PREVENT + CORRECT DAILY SKINCARE, ANTI-AGING, BRIGHTENING, ACNE, REDNESS AND SENSITIZED SKIN An anti-aging protocol for moderate signs of aging will assist with targeting fine lines and wrinkles, help to firm skin where there has been a loss of elasticity, repair dull texture and uneven skin tone. For advanced or severe signs of aging, a stronger, more aggressive protocol may be prescribed. This protocol consists of either a NON-HYDROQUINONE regimen or one that incorporates HYDROQUINONE. HYDRATION + CALMING Accelerate skin hydration and provide anti-irritation with soothing benefits. The hydration protocol will help protect against free radical damage and help support the skin's natural DNA repair and protective ability. EYE CARE Our skin around our eyes is thinner and much more susceptible to showing fine lines and wrinkles. The Eye Care protocol will assist with reducing puffiness, dark circles and will strengthen skin around the eyes. SUN PROTECTION The most comprehensive range of sun protection available will not only protect against UV damage but will protect against UVA/UVB, HEV (high energy visible light) and infrared (IR-A) rays. The Sun Protection protocol will support healthy skin functions and enhance the skin's natural resistance to UV light.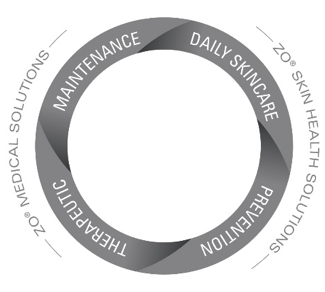 ---
---
CLICK TO LEARN MORE ABOUT OUR